Our Story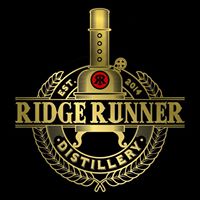 Located in the Laurel Highland's (directly across from Winery!), the seat of the whiskey rebellion, our distillery was built from the ground up to instill perfection in our products.   Our products have a distinct flavor that differentiates us from the competition. Once you taste Ridge Runner, you will never forget it.
The Owner, Christian W. Klay got his feet wet as a second-generation winemaker, learning to grow grapes and make and sell wine from his mother, Sharon. While she managed to instill a deep appreciation for wine and the way its made, Christian's real passion was good whiskey! After a lot of research on his favorite beverage, Christian was ready to make his passion a reality and so Ridge Runner Distillery was born.
The Distillery is a great extension of our winemaking background allowing us to make grape-based liquors, such as Grappa and Brandy. By using grapes grown right across the street, RRD has the rare ability to give its products the care needed to make truly original liquors in a process that we control from the harvest to the moment a bottle goes out the door. That same care goes into crafting our products from our vodka, to our un-aged moonshine made from grain, and eventually our whiskey aged in fresh Pennsylvania oak barrels.
Ridge Runner Distillery offers not just a taste of southwest PA, but also a taste of the history of the region suppressed for nearly a century. From the heart of the whiskey rebellion, through the Ridge Runners (moonshiners) of prohibition, to the micro-distillery renaissance sweeping our country, Ridge Runner Distillery retains the spirit of ingenuity and rebelliousness that distillers had 200 years ago, and brings it to the present day.